Register to get a free Pre-Release account.

Get early access to our audit management solution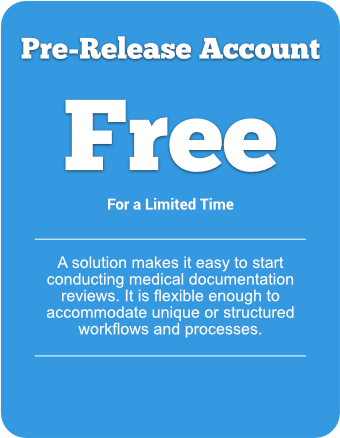 HoneyComb makes it easy to start conducting medical documentation reviews. It is flexible enough to accommodate unique or structured workflows and processes.
Pricing Guide for HoneyComb
We invite you to join us to test our newest product offering - HoneyComb Audit Management.
With a Pre-Release Account you will get access to:
Unlimited audits on providers
All workflows and analytic trend tracking
Provide input for future features
A brand new way to conduct documentation reviews is coming soon.

As a Bonus: All Pre-Release Users Will Get a Free Subscription for Life