You want to understand how you are coding patterns and how you compare to providers within the same specialty. But how do you conduct these analyses with little time and resources? With Express Analysis, you get a robust benchmarking report that spans the entire spectrum of coding issues at an affordable price.
Access to audit risk benchmarking.
A report that guides you to what is important.
See a comprehensive list of every billing area that exhibits the potential of audit risk exposure. The Express Analysis evaluates the same key indicators that are utilized by both governmental and commercial payers.
Say goodbye to staring at practice management systems and endless excel spreadsheets. The Express Analysis brings your billing data together into one clean view and draws your attention to areas of concern that you should focus on.
Know if you have the potential to responsibly increase your coding levels to increase your practice's revenue. The Express Analysis interprets if your E/M coding levels are more conservative than what is expected for you specialty.
The Express Analysis report is a robust analytic review of all aspects of your coding practices. Scroll through the example report to get a preview on what you should expect as a deliverable.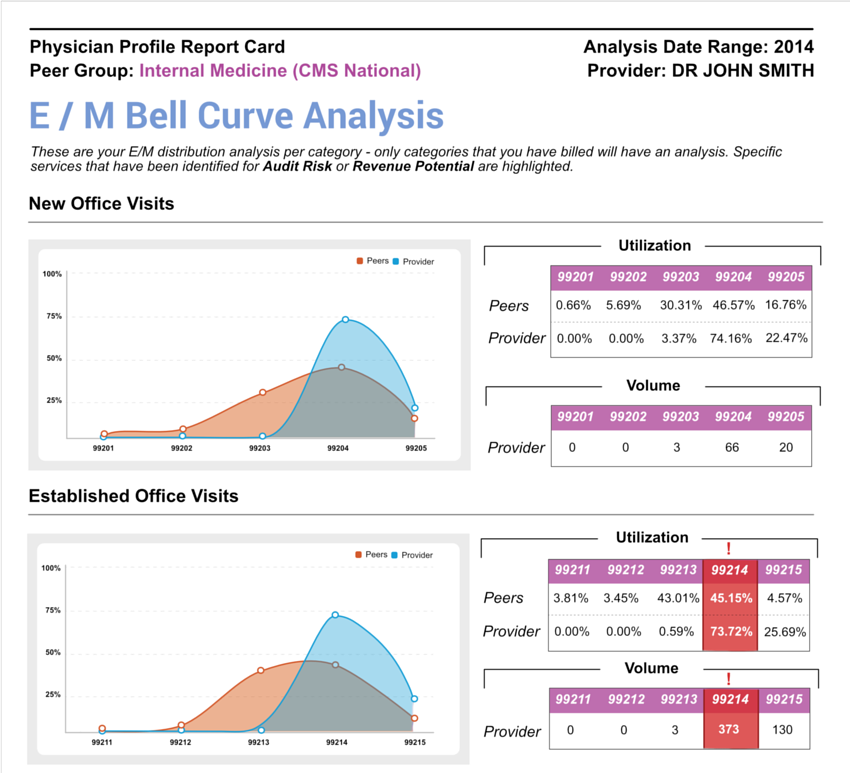 Put your coding into perspective.
Analyze all aspects of your medical billing.
Find out how your coding patterns compare to providers of the same specialty. Use the Express Analysis to quickly visualize and interpret your data to make adjustments to positively impact your practice.

Evaluation & Management Services


High Dollar Surgical / Imaging Services

Time Practiced Medicine (OIG Time Study)

Services Targeted by Audit Entities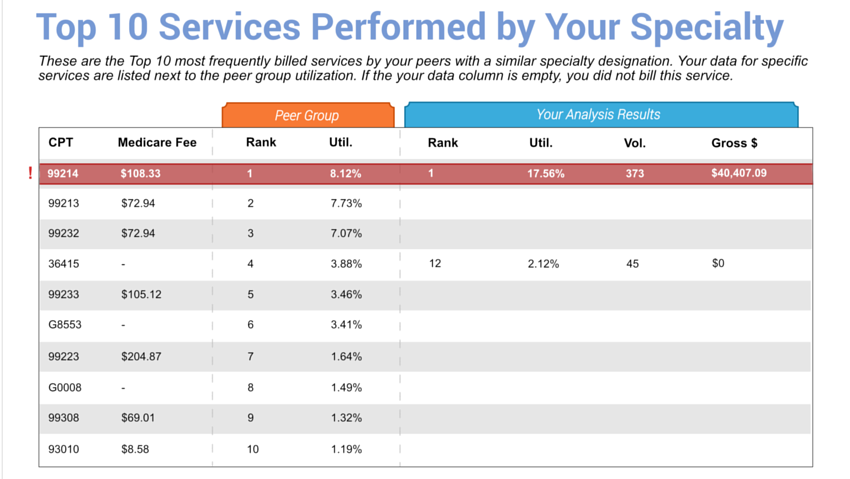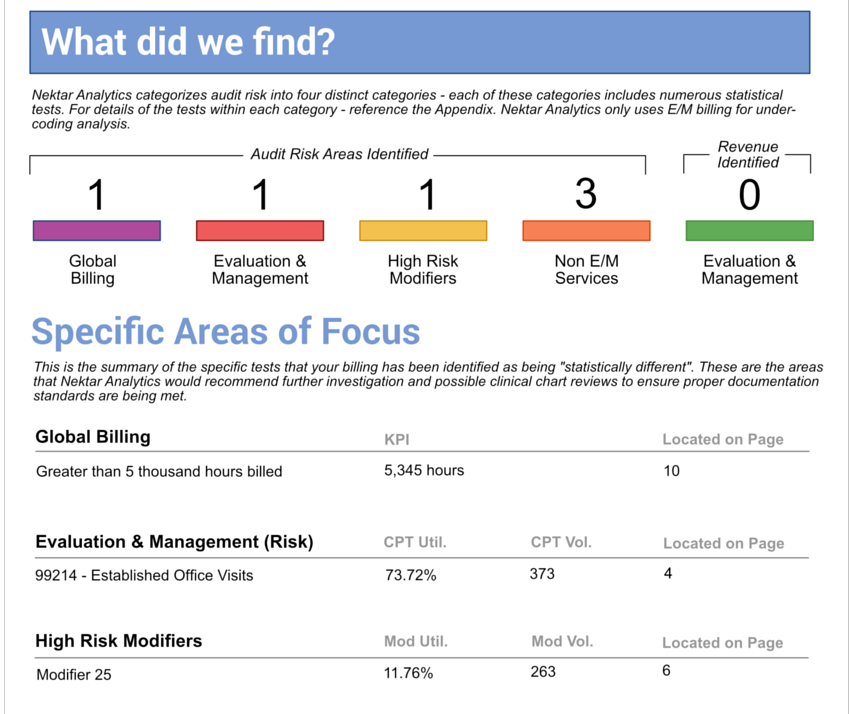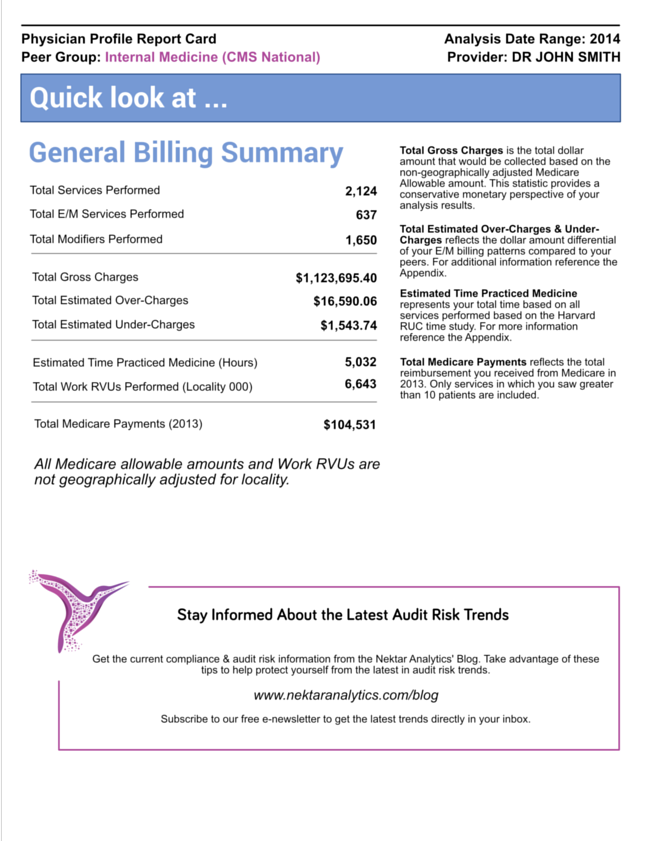 Who would utilize the Express Analysis?
The analysis report gives a clean, easy view of your coding data to quickly analyze areas of concern or revenue potential. With this depth of business intelligence there are almost an unlimited number of ways to positively impact the health of your medical practice.
Independent physicians that have a minimal staff and no resources for any billing analytics.
Firms that provide compliance support services and want to offer advanced audit risk benchmarking to enhance their work.
RCM companies that want to provide their physicians with a value-add of enhanced coding/billing insight.
Revenue Cycle Management Companies
Medical groups that are aware and concerned of audit risk dangers but don't have comprehensive compliance department.
Medical Groups with less than 25 Providers
Schedule a time to discuss how our Individual Provider analysis can assist you in coding reviews and compliance issues.
Without lifting a finger, get a robust and affordable billing analysis report.
The Smarter Way to Find Your Outliers
Benchmarking for the Individual Provider