Sign-up for a HoneyComb's Pre-Release Account and get a FREE subscription for life!
A smarter way to conduct medical reviews and understand the results.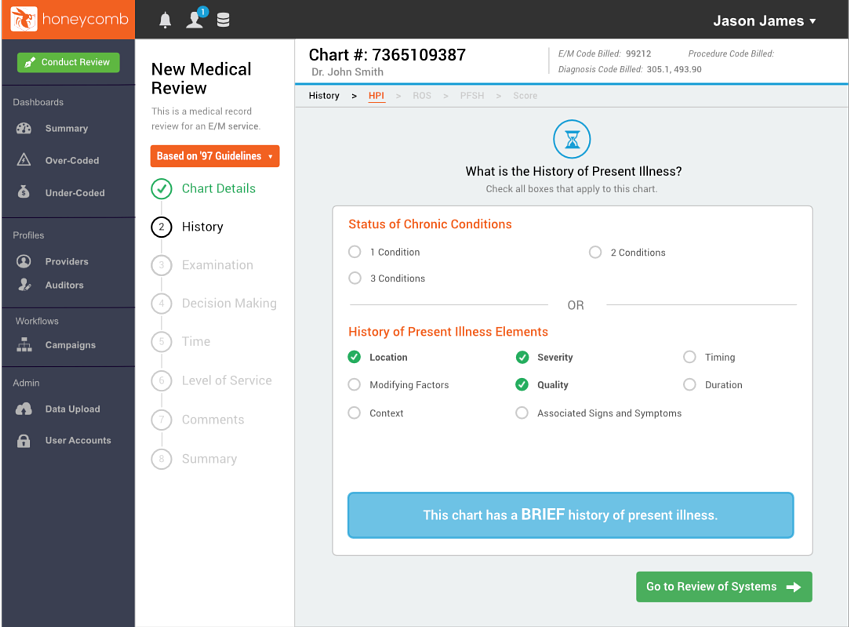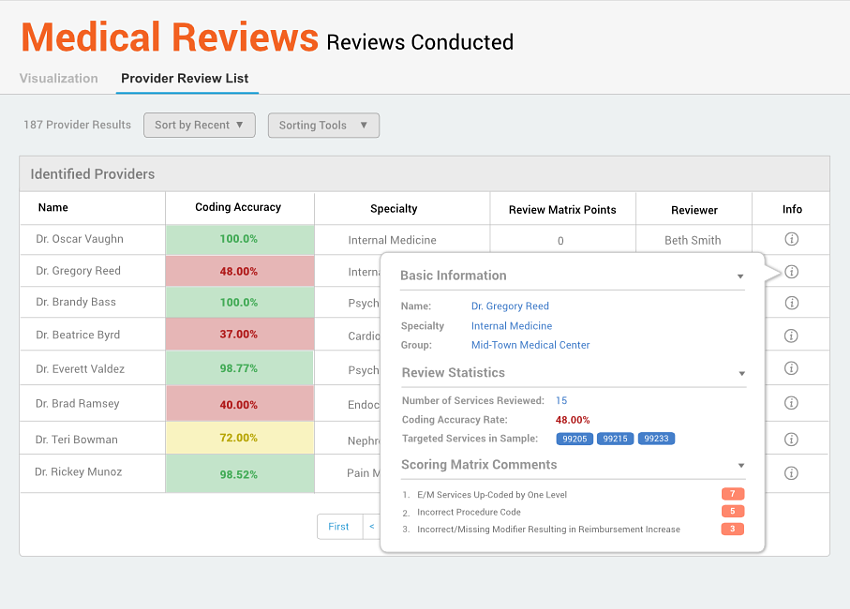 HoneyComb makes it easy to start conducting medical documentation reviews. It is flexible enough to accommodate unique or structured workflows and processes.
The smarter way to conduct medical reviews.
Digging through spreadsheets or complicated dashboards to see review results only gets you so far. HoneyComb gives you the tools to help quickly spot trends within your data so that you can adjust your team's focus to where it is most needed.
Quickly see review results across your providers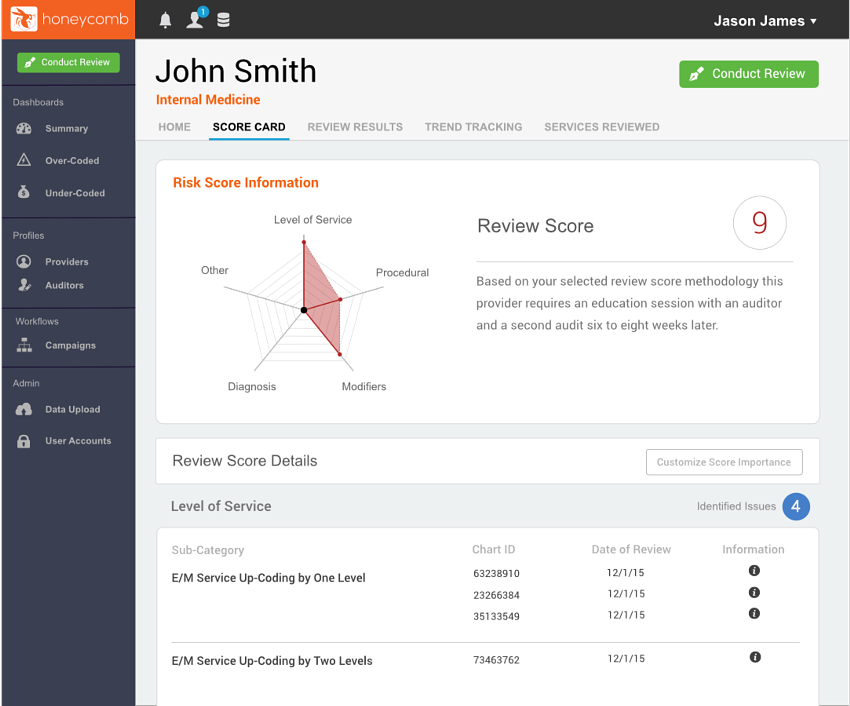 Create customized review outcome grading scales beyond a simple coding accuracy percentage. HoneyComb incorporates weighted scoring matrix that allows you to determine if corrective action is need based on the type of coding errors.
Gain more insight than just a simple pass / fail.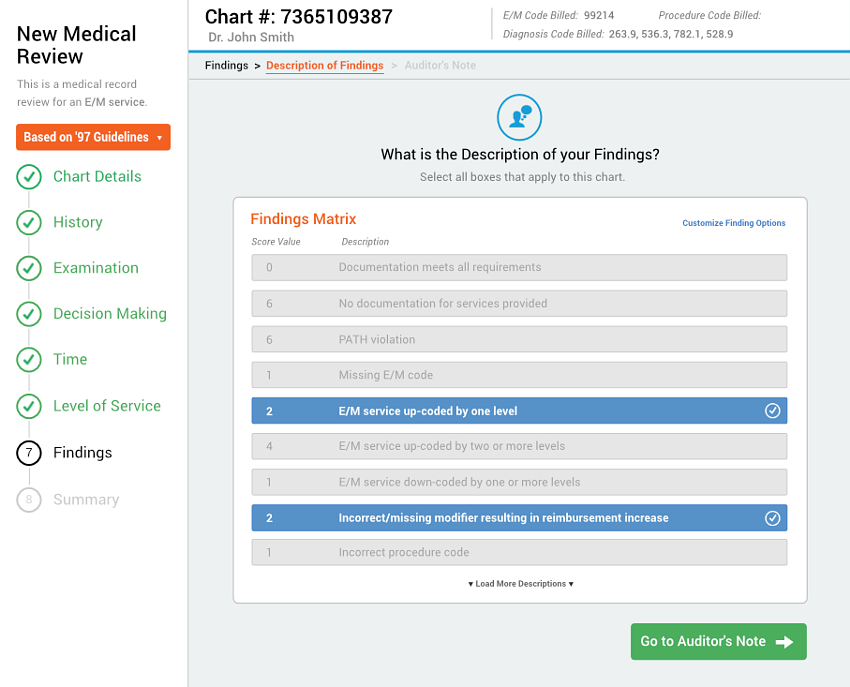 With HoneyComb, you can completely customize how you report and score your review findings, thereby ensuring you receive the type of results you expect.
Describe your findings in trackable details.
HoneyComb makes it easy to start building your audit workflows from scratch, or you can take advantage of our industry-best workflow templates.
Get instant feedback on NCCI rule violations and other claim alerts to better assist in coding accuracy.
HoneyComb's guideline tools help you ensure that your reviews stay consistent no matter who the auditor is.
Don't be restricted to reviewing just E/M services, HoneyComb allow you to investigate all code types: CPT, HCPCS, ICD-9, and ICD-10CM.
Features that are intuitive and powerful.
See all the great features that HoneyComb is bringing to compliance departments.




Export and analyze all your review findings from HoneyComb. Drill down on an individual provider level or get an overview of the results based on any criteria you like.

Sign-up for a Pre-Release Account and get a FREE subscription for life.